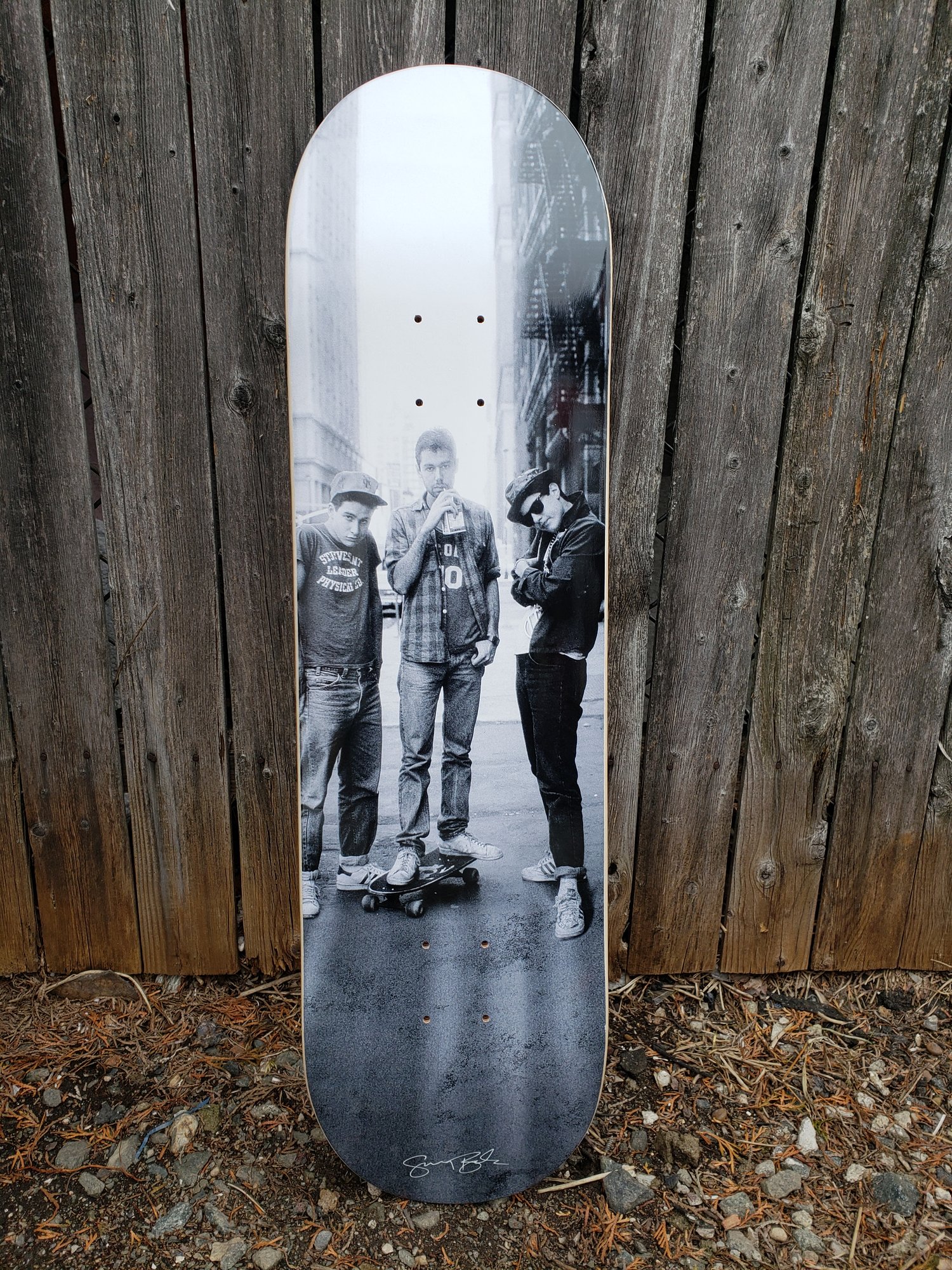 SUNNY BAK "BOY'S ON 18TH ST
Sunny Bak X Check Your Head Skateboards proudly present:
"Boys on 18th st."
Our first collaboration with the photographer Sunny Bak.
This series is a bit different from what we usually release, as the imagery used is copyrighted by the artist, she sees each piece as an extension of the prints she sells online, and set a value she felt comfortable for her art to be sold for.
Sunny has been photographing the Beastie Boys since their early days and remain good friends with them to this day.
These boards have assorted top stains and each one of them has our brand and Sunny's signature screened on top side.
***They are limited but NOT hand numbered***
This image is iconic, depicting the golden era of the band, and MCA (Rest in Peace) on top of his skateboard.
Specs: 8.5
***SHIPPING IS INCLUDED IN THE USA AND PARTIAL SHIPPING TO INTERNATIONAL****