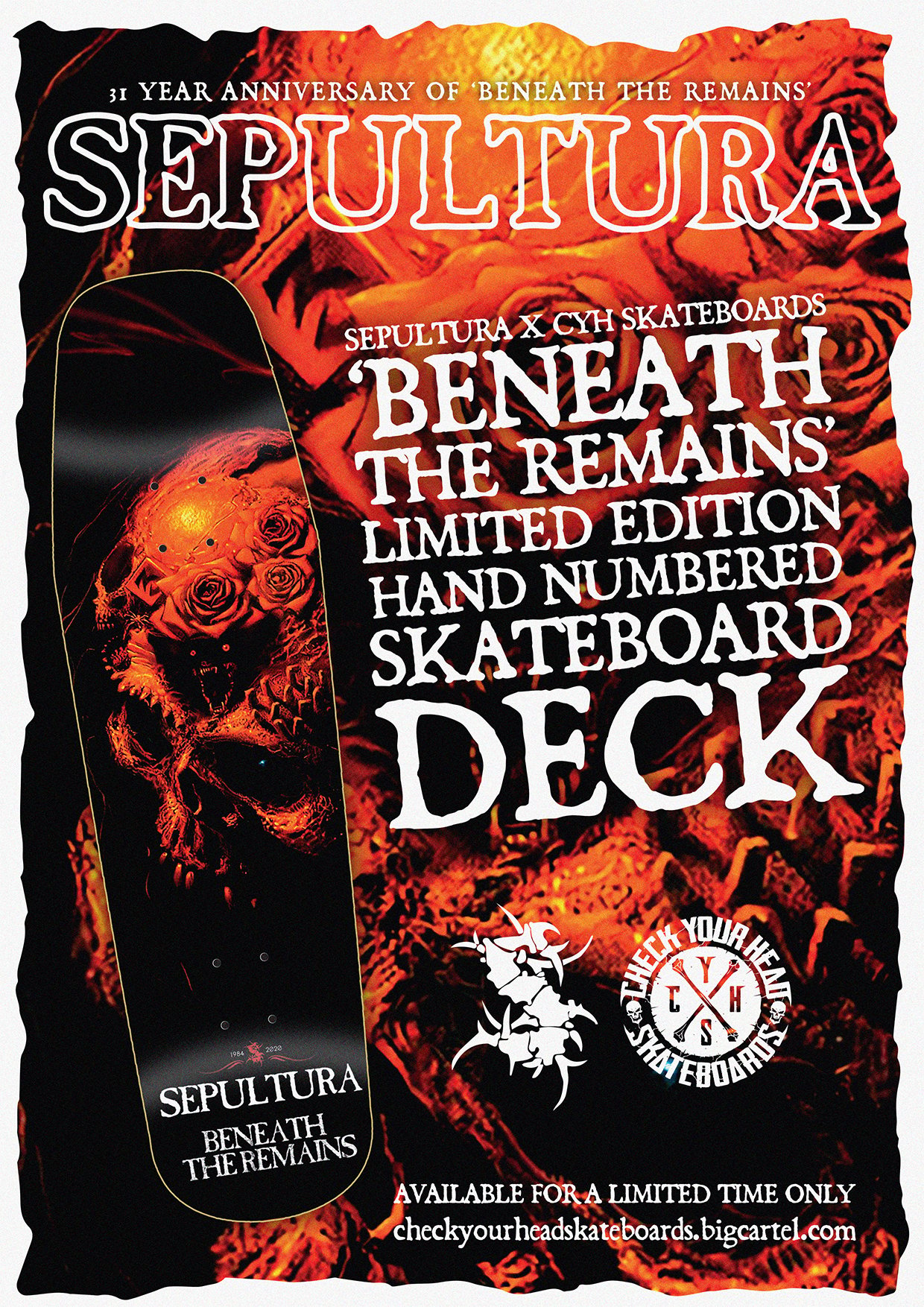 SEPULTURA'S BENEATH THE REMAINS SKATEBOARD
Where do we start? So many good things linked to this album, Roadrunner Records, Scott Burns, and the rawness and creativity of the Brazilian quartet Sepultura. Rather loading it with demons and the occult, the band would take on lyrics built around personal struggles, abandonment, emotion and the like.
31 years later, Beneath The Remains is honoured with this commemorative deck.
SPECS:
9" Wide
33" Length
15.25" Wheel base
6.9" Nose
6.5" Tail