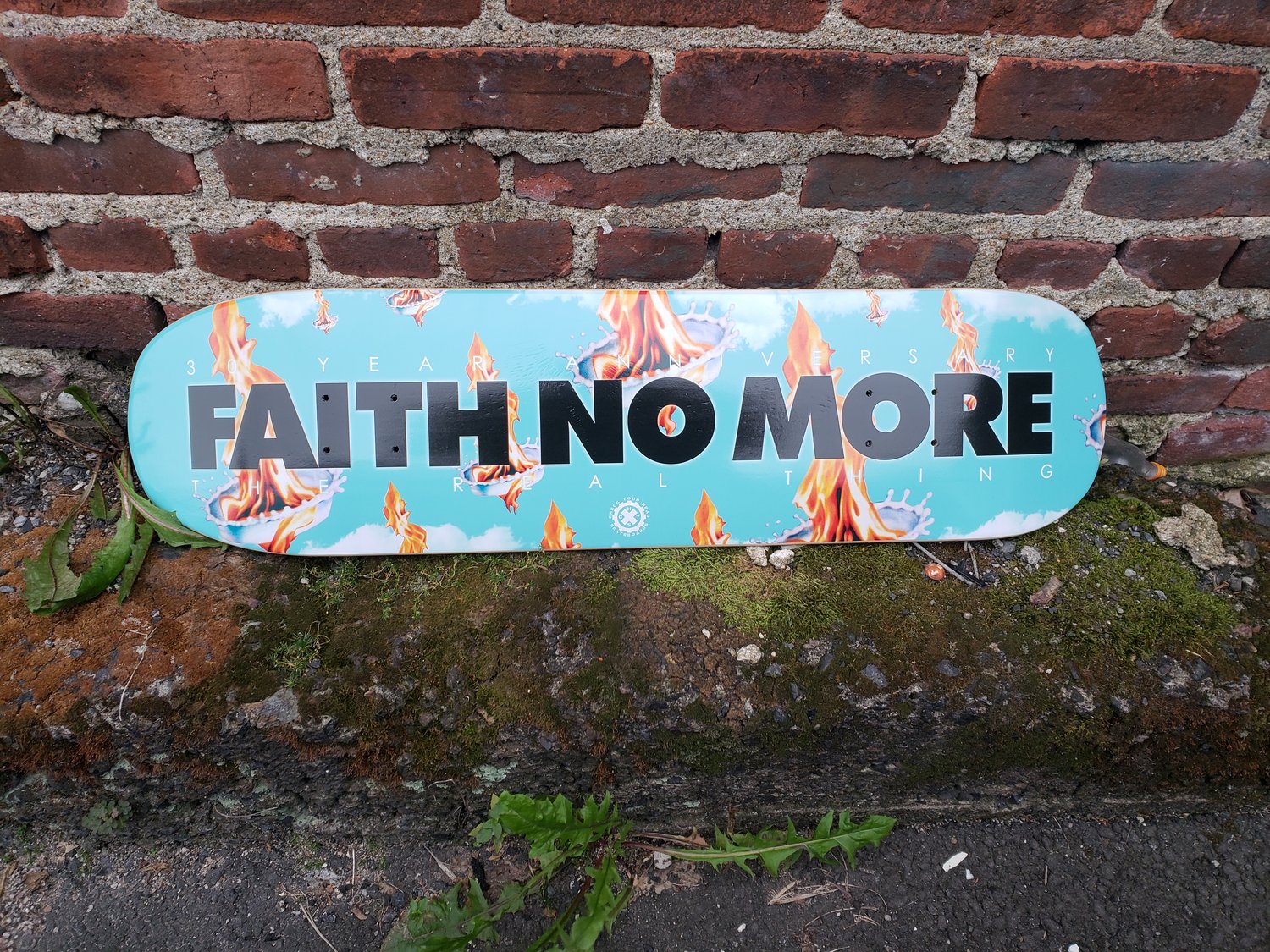 HORIZONTAL CLASSIC OG FAITH NO MORE SKATEBOARD DECK EPIC MODEL
After years in the making, we from Check Your Head Skateboards bring to you the first 2 official releases from FAITH NO MORE.
This is "Epic" the horizontal graphic deck.
The deck measurements are
33" LONG
8.5" WIDE
15" WB
7" NOSE
6.75" TAIL
This is a limited run (30) and all decks are hand numbered.
Check our other items for other models.