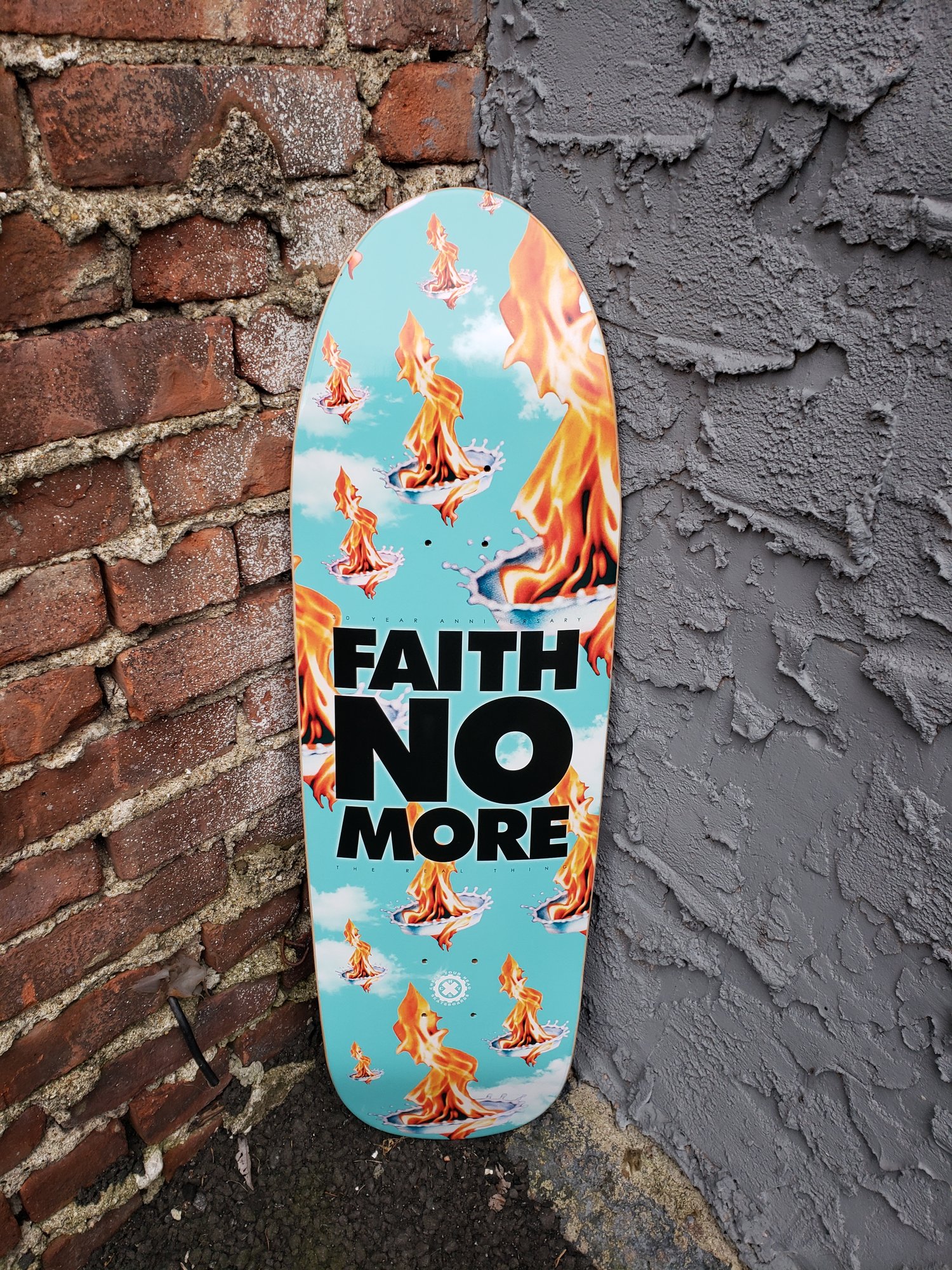 VERTICAL OG SHAPE FAITH NO MORE SKATEBOARD DECK ZOMBIE EATERS MODEL
After years in the making, we from Check Your Head Skateboards bring to you the first 2 official releases from FAITH NO MORE.
This is "Zombie Eaters" the vertical graphic OG shape deck.
The MEASUREMENTS are
32" Long
9.4" wide
13.75 WB
7" NOSE
6.825" TAIL
This is a limited run (30) and all decks are hand numbered.
Check our other items for other models.